Well it has been a while since I blogged, so I thought I'd give a little explanation about what's been keeping me busy...the answer is mostly sewing (among the holiday craziness, of course!)
So, here are some samples of what I've been up to. It all started with the Christmas Bazaar at church at the beginning of December. We were supposed to bring baked goods, and I did, but I'd also been having fun making tissue holders (per the instructions discovered through
Sew, Mama, Sew
), so I decided to bring a few dozen along to see if we could sell any. And, they were a big hit!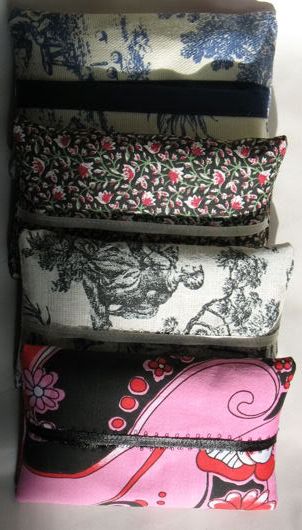 As I was sharing pics with my friends on the ex-board, I received some requests from people who wanted to buy some! I made some in purple for a special request: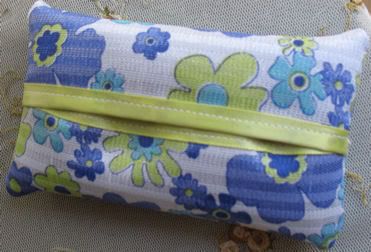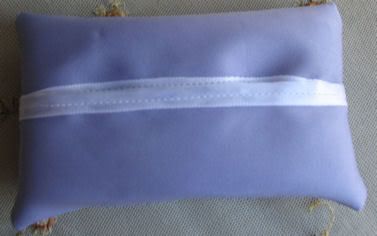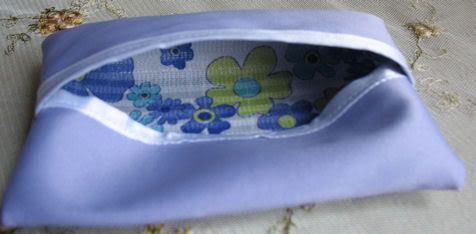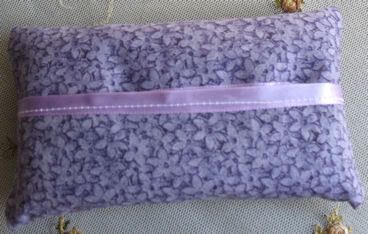 Then I was asked if I could make an apron...I said sure, and this was the result: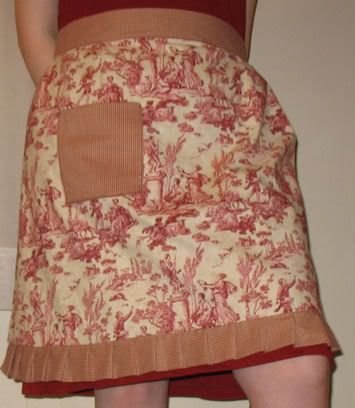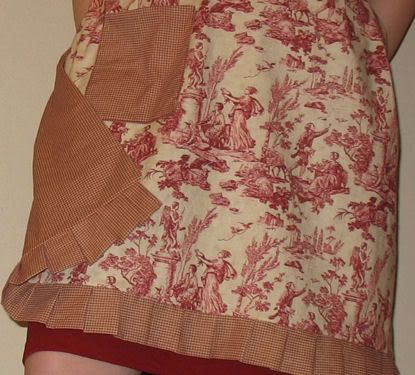 Then I was asked to make another apron from some fabric I had posted a pic of, and thus the second apron was created: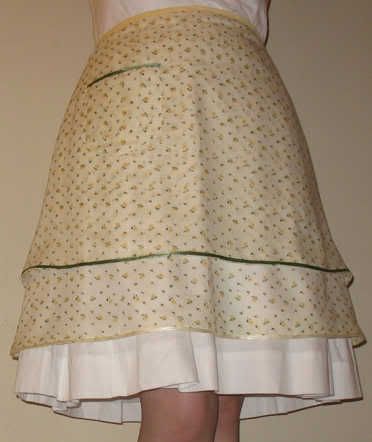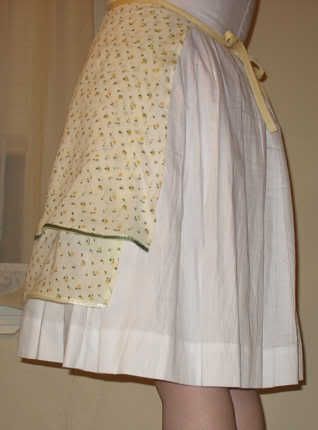 In the meantime, I found out there was going to be an extra aunt I hadn't planned for at Christmas...and so I decided to whip up this handy reversible apron!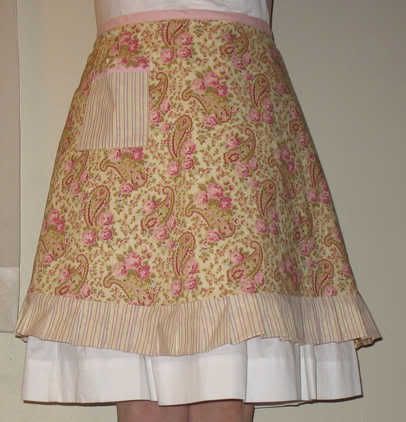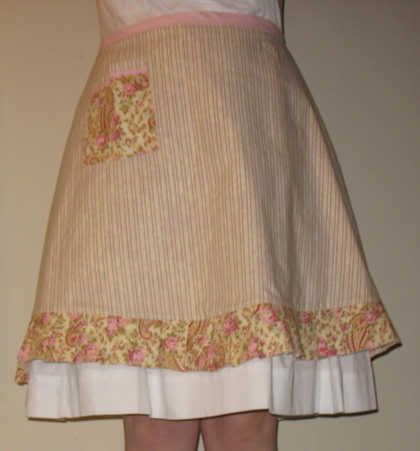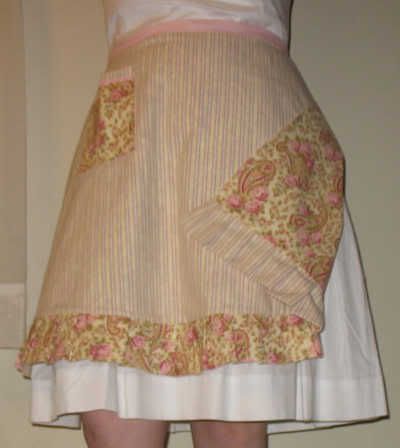 For Christmas, I got some wonderful sewing tools!! From my sis I received a very nice pear of cutting shears and an adorable wrist pin cushion, and from my mom I received something I didn't even know existed...a sewing chatelaine! It's basically an open ended long beaded necklace type thing, that has various hooks and clasps to which you can attach sewing scissors, a seam ripper, a needle holder...VERY handy! I've already put it to good use, I think it was probably my favorite gift. Thanks Mom!!
After all the Christmas family fun was over, I realized a friend's wedding was coming up. She's a bit goth/punk, and an absolute riot! She inspired this little number: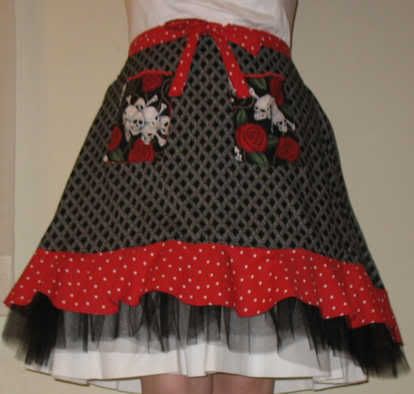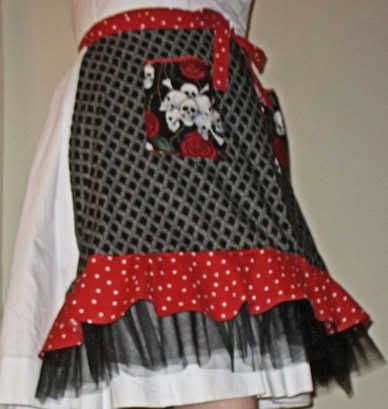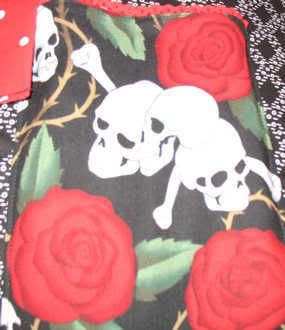 The wedding is tomorrow, can't wait to give it to her!
And finally, for the longest time I've been wanting to try
this (reversible!)wrap skirt
, also from Sew, Mama, Sew. I ordered the necessary fabric several months ago (of which you need quite a bit, but I found some great clearance deals!) but never got around to actually doing it. Since I was on such a sewing kick I decided to take a stab at it. The construction was really SO simple (being a wrap skirt) but I am seriously in love with the result (and surprisingly with the olive fabric which I basically only bought because it was on clearance!)
FRONT: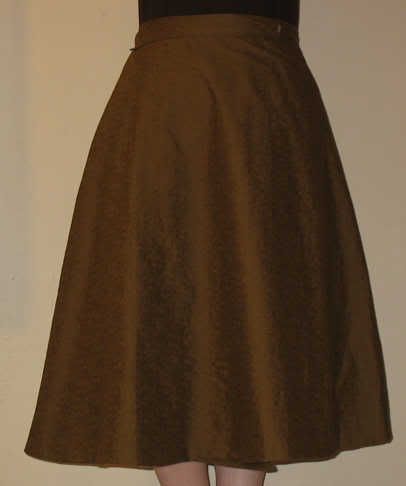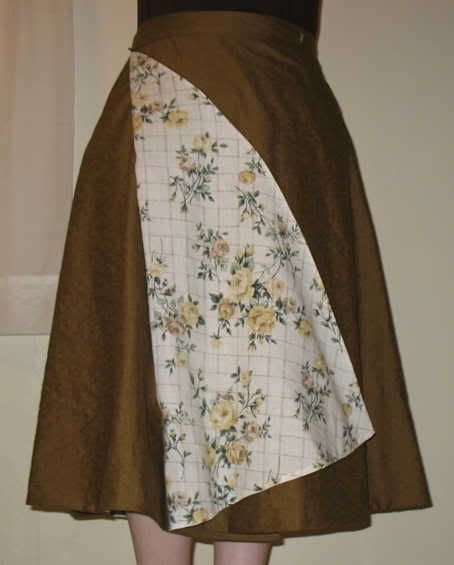 REVERSED: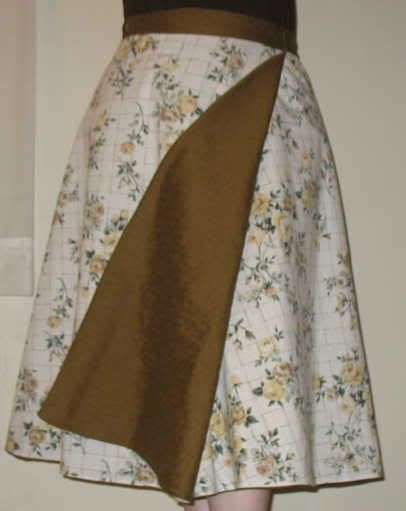 BACK: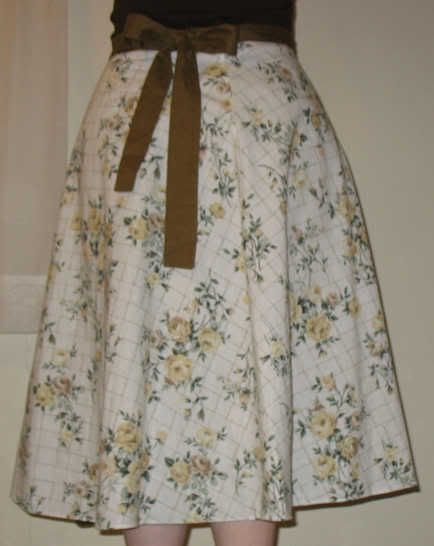 So, that's what I've been busy doing! I've been commissioned for another apron (similar to the first one), so I need to get on that. I'm thinking about opening up an Etsy shop, because I'm having so much fun, and if I can make a little pocket money while doing something I enjoy, why not, right?
With the money I've made from these projects, and with some Christmas money I received, I'm planning on buying a dress form! Nothing fancy, and mostly so that I don't have to model my creations anymore, lol. I'm very much looking forward to that!